Closet Factory Virginia Beach Is your Premier Custom Closet Organization Company
An organized closet will improve your morning, but an organized home will improve your life.
Custom-designed solutions are our mission at Closet Factory. We create custom closets in Virginia Beach, Norfolk, Chesapeake, Suffolk, Portsmouth, Williamsburg, Newport News, and all of Hampton Roads. Every closet designer and member of our team is committed to creating more time, space and peace in walk-in closets, pantries, laundry rooms, entertainment centers, Murphy beds, homes offices and more. Over the past 17 years, we've built thousands of organization solutions. As custom storage experts we know how to help you reduce stress, eliminate clutter, increase the value of your home, and simply live better through organization.
Our team designs, manufactures and installs custom closets and storage systems for any room in your home. Our highly trained designers examine how you live and help you determine the best solutions for you. We work with you to maximize every inch of your available space, and create designs that function phenomenally and perfectly accent your decor. After your design is complete, we custom manufacture your project at our state of the art factory in Virginia Beach, VA.
Innovative organization designs have been featured in the Coastal Living magazine, Tidewater Builders Association's Homearama's, Daily Press, the Virginia Pilot, and on the Hampton Roads Show. We are members of the local chapters of TBA, ASID and NAHB
Our closet organizers are showcased weekly on Operation ReOrganization. The only local television show focused on custom closets and other designed spaces. Hampton Roads residents transform their living spaces through custom organization systems.
Our clients are family, and our team is truly driven, as the oldest closet company in Hampton Roads, to deliver an experience you will want to share.
Watch our weekly episodes on Cox Channel 11

At Closet Factory we believe
…every custom organization solution is as unique, as every client we serve.
…in crafting solutions from scratch using advanced design technology and craftsmanship that gives our custom designed solutions the feel of furniture.
…in a lifetime warranty.
…in measuring twice and cutting once. Zero defects from design consultation to installation.
…our spaces are fun and functional, beautiful, space-saving solutions that increase the value of your home.
…in giving back to our community through our time, talents and resources.
Your complete satisfaction is our most important goal. Call today to set up your free in-home design appointment. We look forward to meeting you very soon!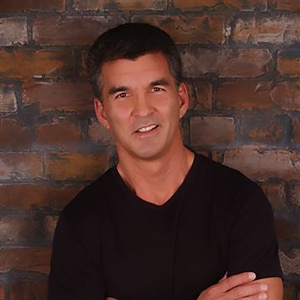 Jeff Bruzzesi
Owner
Closet Factory Hampton Roads, VA
Some reviews from our clients:
"This is exactly what I needed to complete my move-in to my new home.  I Love You."
Phil M. – Chesapeake
"Love it! With a big-huge smile I appreciate the hard work and dedication from Mike."
Tanya J.  -Chesapeake
"Excellent job! Beautiful result!  Great team!"
Kay K. -Norfolk
"Very professional and did a great job.  Will highly recommend."
Matthew & Nicole G. -Virginia Beach
"Nick could not have done a better job installing!  He takes pride in his work and was extremely personable."
Emily & Thomas Z. -Virginia Beach
"Both Monica and Nick were wonderful to work with.  I was impressed by Nick's mindful, prompt, and helpful installation."
Tina M. -Virginia Beach
"Guys were respectful and quick."
Cassandra H-P.- Chesapeake
"Excellent job!!"
Kay S. -Chesapeake
"Juan was pleasant and efficient and would recommend him highly to all of your customers."
Dora Lee T. -Portsmouth
"Nick was professional and great to work with."
Dee B. -Yorktown